School Resource Officer Division
SRO Division Officers
Darin Chance
CHAIRMAN
 I would like to welcome you to the Missouri School Resource Officer section of the website.  My name is Darin Chance.  It is an honor to be your chairman.  I have worked in law enforcement since 2000.  In 2008, I started working as an S.R.O. with the Grain Valley Police Department. In 2018, I moved to Southwest Missouri and joined the Ash Grove Police Department. I currently work in Bowling Green, Missouri.  Regardless of the region, working within a school setting has been the highlight of my career. There is no better position in our career field.  Our goal, as a board, is conduct a beneficial conference and promote communication amongst our members.  With that in mind, do not hesitate to contact a board member or myself if there is anything that we can do for you. Thank you for the dedication and professionalism that each of you bring to your respective schools and districts.  Have a great school year!
Jim Farrell
VICE CHAIRMAN
Jim is an experienced law enforcement officer with more than 20 years of experience in the Greene County Sheriff's Department. Currently he is the Director of School Police for Springfield Public Schools overseeing twenty-five school Police Officers and eight dispatchers, responsible for the safety of 25,000 students and staff. Beginning his law enforcement career at the Greene County Sheriff's Office as a corrections officer, Jim has achieved multiple career advancements including assignments in Narcotics, Criminal Investigations, Patrol and Administrative Services. As a Captain, Jim was responsible at various times for the Patrol Division, Criminal Investigations Division, and the Administrative Services Division.
Bryant Murphy
TREASURER
I am Officer Bryant A. Murphy, and I am the Treasurer for the Missouri School Resource Officers. I'm commissioned with the Waynesville Police Department and employed by the Waynesville School District. I have over 20 years of honorable service in the U.S. Army with global experience in Law Enforcement and Intelligence Operations, Strong interpersonal skills, and the ability to interact with supervisors, coworkers, and students. Experienced as School Resource Officer, Safety & Security, and Police Officer. I have earned a Bachelor of Arts Degree in Criminal Justice Administration from Columbia College, MO, and a Bachelor of Science Degree in Psychology from Central Christian College of Kansas. I'm looking forward to helping our organization to advance, support, and educate the entire MSRO community.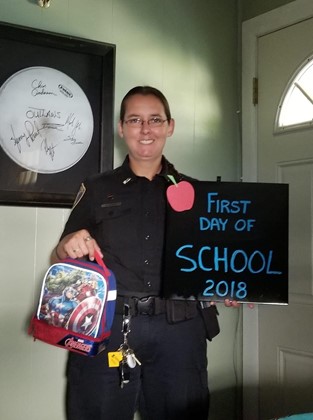 Amanda Akers
SECRETARY
I am Corporal Amanda Akers, and I am the Secretary for the MSROA.  I have been a Police Officer with the Sugar Creek Police Department for close to 14 years.  I started my career working patrol.  I was given an opportunity to transition into the position of School Resource Officer for our department approximately 5 years ago.  At first, I was not sure about the position but shortly after becoming an SRO I realized my calling was to be in the schools.  I enjoy working with all of the students and being able to teach them, building trusting relationships, working with the families of our students, and working alongside wonderful staff.  Another awesome part of being an SRO is being able to meet and interact with so many other amazing SRO's who share a similar passion.  Keep doing what you are doing as I know we are making a huge impact.  I look forward to working with all of you and helping with this great organization.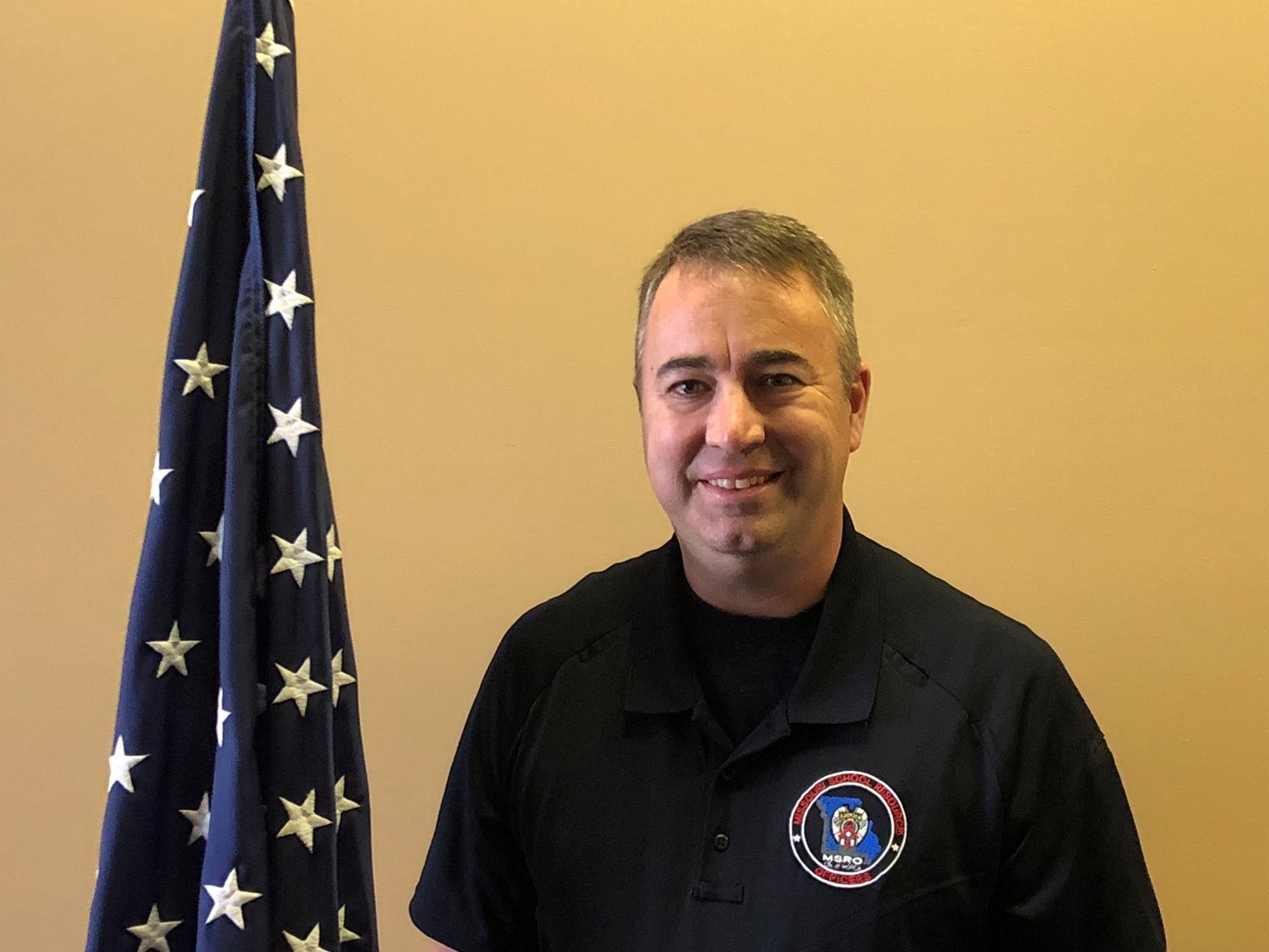 Evan Waters
PARLIAMENTARIAN
I am Sergeant Evan Waters, and I am the Parliamentarian for the Missouri School Resource Officers. For the last 20 years, I have been with the Manchester Police Department. I am currently the SRO for Parkway South High School which is in St. Louis County. I have also earned a master's degree in Criminal Justice Administration from Lindenwood University. I am looking forward to utilizing my job experience and education to help the MSRO.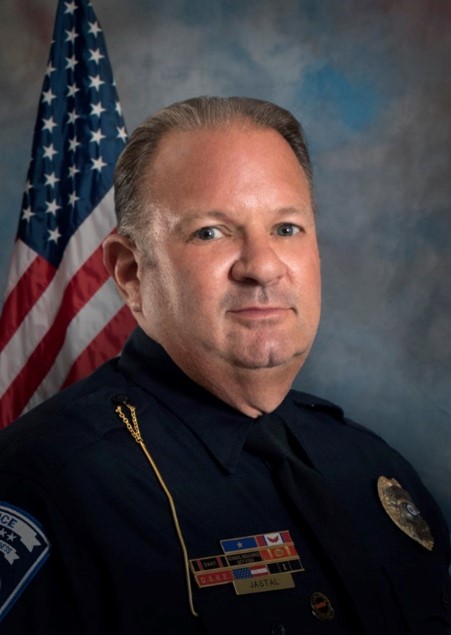 Jay Jastal
SERGEANT OF ARMS
I am Sergeant Jay Jastal, and I am your Missouri School Resource Board Sergeant-At Arms. I am currently employed by the Monett police Department, where I serve as OIC of the School Resource Officers and Crime Prevention Division and serve on our department's Special Response Team. During my 25-year career I have worked in all areas of law enforcement. I find working with our children to be one of the most rewarding parts of my career. Thank you for allowing me to serve you and our organization. I look forward to working with you and helping anyway I can.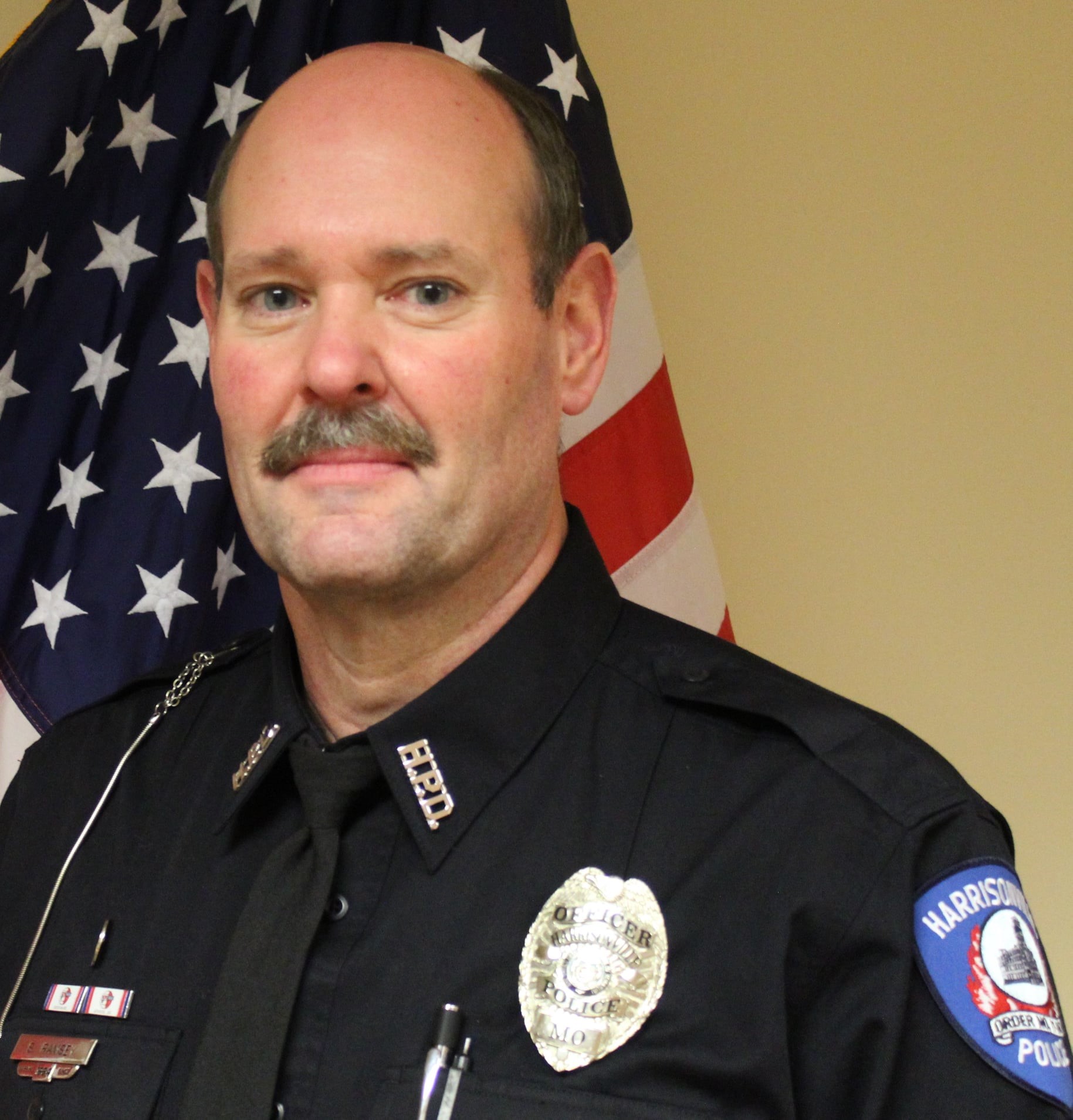 Scott Ramsey
CHAPLAIN
 My name is Scott Ramsey and I am your Board appointed Chaplain.  I am currently an SRO at Harrisonville Police Department assigned to the high school.  I have been in Law Enforcement for the last 27 years. Through the years, I have been assigned to several different divisions, DARE, Investigations, Patrol and a School Resource Officer.  I enjoy working in the schools, teaching classes and being available to help both students and staff.   If you ever need anything or someone to talk with, please contact me.
Jramsey@harrisonville.com or 816-380-3273 ext.6305.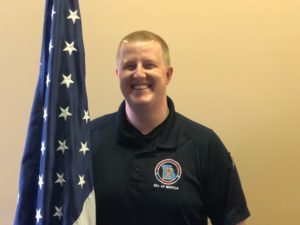 Derek King
CONFERENCE CHAIR
My name is Derek King, and I am the current Conference Chairman for the MSRO.  I have been in law enforcement since 2010, and serving as a SRO since 2013. I enjoy working in the schools and building relationships with both the students and staff. If you have any questions or concerns, please feel free to reach out to me at dking@harrisonville.com.  I look forward to working with this great organization and representing the SROs throughout the state.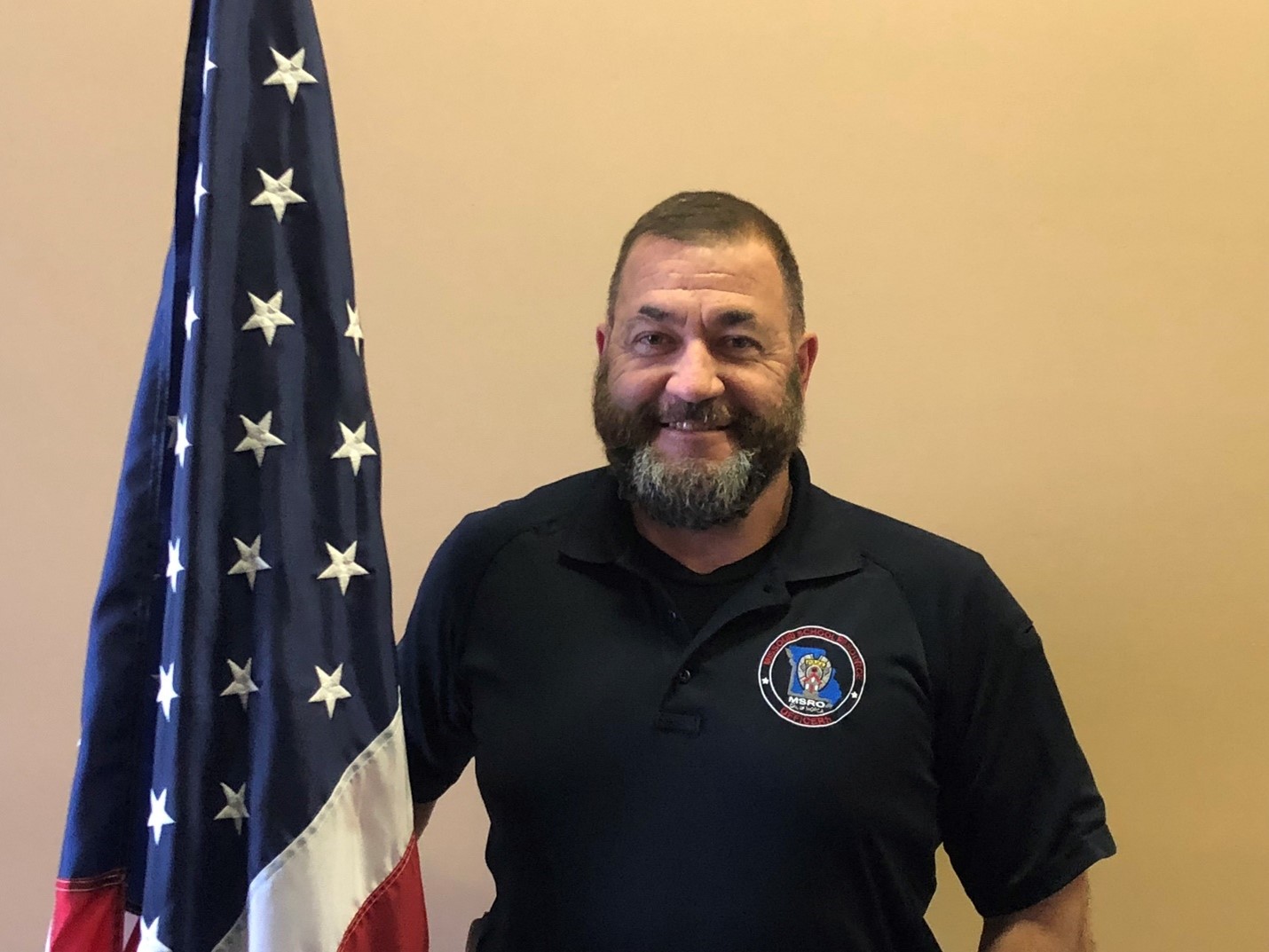 Mike Lewis
PAST CHAIRMAN
Hello fellow officers. I am proud to be your Past-President. I have been a part of this organization since its beginning and love what is has become. This is your organization and I want you to feel like it is. Please contact me with any suggestions or concerns you have. My email is mlewis@chillicotheschools.org. We have an outstanding Board of Directors that will be working hard for you. If you have not been a part of our conference in the summer, I urge you to attend. We try to put together a great conference with quality training and make it family friendly as well. Again, I am happy to be your chairman and look forward to a great two years.
MSRO State Representatives
Basic SRO Training Handouts
Day 1
Day 2
Day 3
Day 4
Day 5