School Resource Officer Division
Basic SRO Training  – January 17-21, 2022
Registration Form
Advanced SRO Training  – February 14-18, 2022
Details to follow
SRO Division Officers
Jack Taylor – MSRO Chairman
Independence Police Department
My name is Jack Taylor and I would like to welcome you to the Missouri School Resource Officer's Division of MOPCA. I am Chairman of the organization. I currently serve as a School Resource Officer with the Independence, MO Police Department. We provide services to the Independence, Blue Springs, and Fort Osage School Districts. I have been in this role for the last 10 years of my 20 year career with the department. I look forward to working toward providing quality information and training that Missouri SROs can use to help keep our students safe in our schools. If you need to contact the organization for any reason, please reach out to any of our board members or the Missouri Police Chief's Association.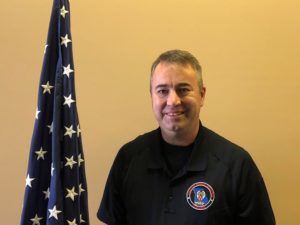 Manchester Police Department
I am Officer Evan Waters and I am the Treasurer for the Missouri School Resource Officers. For the last 20 years, I have been with the Manchester Police Department. I am currently the SRO for Parkway South High School which is located in St. Louis County. I have also earned a Master's Degree in Criminal Justice Administration from Lindenwood University. I am looking forward to utilizing my job experience and education to help the MSRO.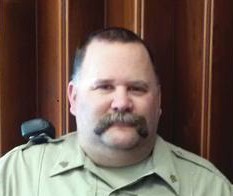 Pettis County Sheriff's Office
My name is John Cline and I am a Sergeant with the Pettis County Sheriff's Office. I have been a law enforcement officer for the last 21 years and have spent my entire career in Pettis County. I currently serve as the lead detective and SRO unit supervisor. I previously served as the SRO for the Sedalia 200 School District from 2007 to 2020. I have been active in the MSRO organization since I started as an SRO. MSRO has provided fantastic training and networking opportunities for me, and I look forward to giving back to the organization and membership by serving as your board secretary. Please feel free to contact any board member, regional representative, or myself if we can be of any assistance to you.
Derek King – Sergeant at Arms
Blue Springs School District
My name is Derek King and I am the current Sergeant at Arms for the MSROA. I am currently serving as an SRO for the Blue Springs School District which is located outside of the Kansas City metro area. I have been an in Law Enforcement for 8 years with the last six years serving as an SRO for the Blue Springs School District. I enjoy working in the schools and building relationships with both the students and staff. If you have any questions or concerns, please feel free to reach out to me at dking@bssd.net. I look forward to working with this great organization and representing the SRO's throughout the state.
Jim Farrell – Parliamentarian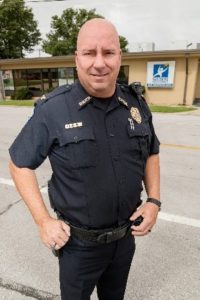 Springfield Public Schools
Jim is a highly experienced law enforcement officer with more than 20 years of experience in the Greene County Sheriff's Department. Currently he is the Director of School Police for Springfield Public Schools overseeing 25 school Police Officers and 8 dispatchers, responsible for the safety of 25,000 students and staff. Beginning his law enforcement career at the Greene County Sheriff's Office as a corrections officer, Jim has achieved multiple career advancements including assignments in Narcotics, Criminal Investigations, Patrol and Administrative Services. As a Captain, Jim was responsible at different times for the Patrol Division, Criminal Investigations Division and the Administrative Services Division.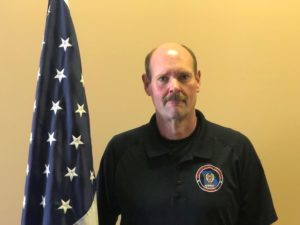 Blue Springs School District
Scott's message: My name is Scott Ramsey and I am your Board appointed Chaplin.  I am currently an SRO at Blue Springs School District in the Kansas City Metro area. Blue Springs School District is the first in Missouri to have their own certified Police Dept. K-12. I have been a Police Officer for 22 years, the last 9 years at Blue Springs School District.  Through the years, I have been assigned to several different divisions, one of them being a School Resource Officer.  I have enjoyed working in the schools, teaching classes and being available to help both students and staff.   If you ever need anything or someone to talk with, please contact me.  Joshua 1:
Mike Lewis – Past Chairman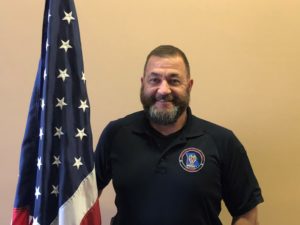 Chillicothe Schools
Hello fellow officers. I am proud to be your Past-Chairman for the next two years. I have been a part of this organization since its beginning and love what is has become. This is your organization and I want you to feel like it is. Please contact me with any suggestions or concerns you have. My email is mlewis@chillicotheschools.org. We have an outstanding Board of Directors that will be working hard for you. If you have not been a part of our conference in the summer, I urge you to attend. We try to put together a great conference with quality training and make it family-friendly as well. Again, I am happy to be your Chairman and look forward to a great two years.
MSRO State Representatives
Blue Springs School District – Derek King
Boone County Sheriff's Department – Craig James
Cole County Sheriff's Department – Joe Matherne
Eureka Police Department – Jennifer Werges
Florissant Police Department – Kimberly Berry
Grandview Police Department – Brian Bradley
Independence Police Department – Gary Baker
Jackson County Sheriff – Randall Vestal
KCMO Police – Daniel Morrow
Kirksville – Rich Harden
Kirkwood Police Department – Donald Douglas
Lee Summit Police Department – Darnell Sims
Lee Summit Police Department – Bobby Conard
Lee Summit High School – James Oyler
Lincoln County Sheriff's Department – Sierra Turley
Logan Rogersville School Police Department – Mark Hall
Monett Police Department – Jay Jastal
Neosho Police Department – Phillip Whiteman
Pacific Police Department – Greg Hurst
Pemislot County Sheriff's Department – Anthony Dale
Pettis Sheriff's Office – John Cline
Sugar Creek Police Department – Amanda Akers
Waynesville Police Department – Nick Lopez
Willow Springs Police Department – Glen Moore